Oil and petroleum products
Triol is a successful group of Companies headquartered in Swiss with worldwide operations in the trading and marketing of crude oil, petroleum products, LPG, petrochemicals, storage and logistics, marketing and distribution.
We supply high-quality fuel and petroleum-based products to the retail, industrial and aviation markets. We offer first-class customer service while providing value for money.
Our commitment to the environment and adherence to international safety standards ensure that we operate in a sustainable manner. We strive to continually develop and improve our products and services, encouraging innovation to meet the developing needs of our customers, employees, and shareholders.
Our goal is to bring our customers the right products for their needs, at the right time. Because our energy commodities trading network is real extensive, we are able to offer unrivaled choice, service and reliability.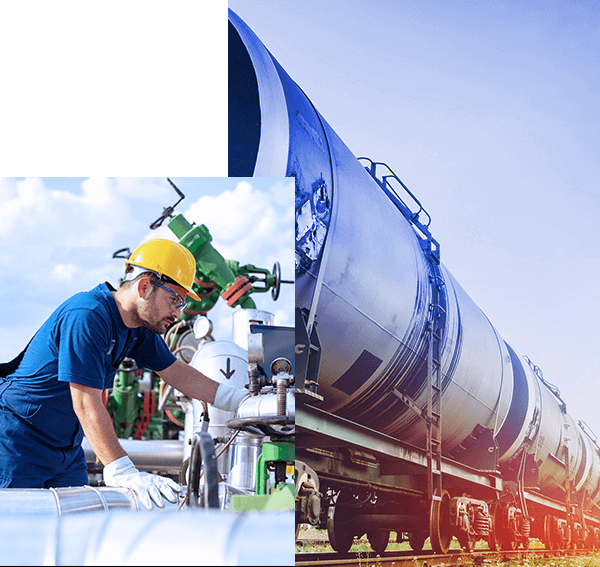 Successfully delivering a broad suite of products
Triol searches and produces natural gas and crude oil worldwide – as a reliable partner, an experienced pioneer and with an ambitious team.
We have a highly experienced Atlantic Basin team which works across Africa, the Mediterranean and the North Sea. Our activities in the Eastern hemisphere are broad, from shipping sour crude in the Arabian Gulf to delivering sweet crude to our refinery in Australia, and delivering Russian crude to various customers in North Asia.
We provide supply routes of all the key crude grades by sea, rail and pipeline transport. We are able to offer you competent and complete service regarding legally required biofuel additions by organizing product and customer. Please contact us with your needs and we will act according to your market's legal policy.
Thielmann Rotel International GmbH
Oltnerstraße 93
CH-4663 Aarburg
Switzerland
phone: +41 62 557 77 51
e-mail: office@triol.ch